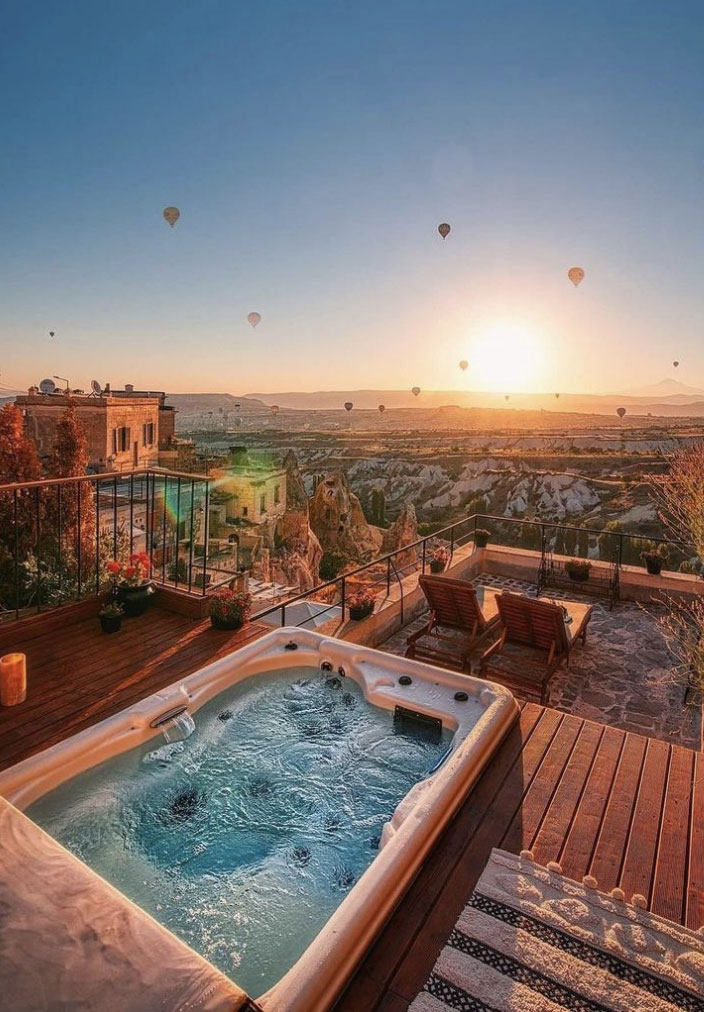 Our story began back in 2003, when my mother came to Cappadocia with her friends as a tourist, fell in love with Uçhisar and found a beautiful old house to renovate with a vineyard on it.
What started as a small cosy house to spend a couple of months turned into a 6-room hotel during the renovations even though it wasn't what my mom dreamt of! Eventually, we bought the house right next to the restoration for her. Now sitting right next to the hotel with the lovely green blinds, you can see her on its terrace enjoying the view and the weather.
Within the years we kept on investing and grew into a 25-room unique luxury hotel providing exceptional guest service and an unforgettable accommodation experience.
This is why you will always feel the warmth of a family, combined with attention to detail, a team eager to fulfill your wishes with high-quality service and true hospitality at its heart.
We admire Cappadocia's history, miraculous nature and the cultures it harbors and we strive to help our guests experience the culture and texture of the region in the most unique and comprehensive way.
We strive to become a meeting point where visitors of all languages, religions and origins, who want to have an unforgettable Cappadocia experience in line with these values, can come together and socialize.
Our Core Values are;
Authentic and unique experiences
Sincerity
Supporting the local community and local production
Respect for nature
Healthy living