A Residency Project in Cappadocia
Having started its life in August 2022, ARC aims to give the opportunity to creative souls a space to research, cultivate their practice and create in an environment with a connection to the Anatolian landscape of Cappadocia; a special region of Turkey with a rich cultural heritage and even more importantly a landscape that spikes every sense of an artist.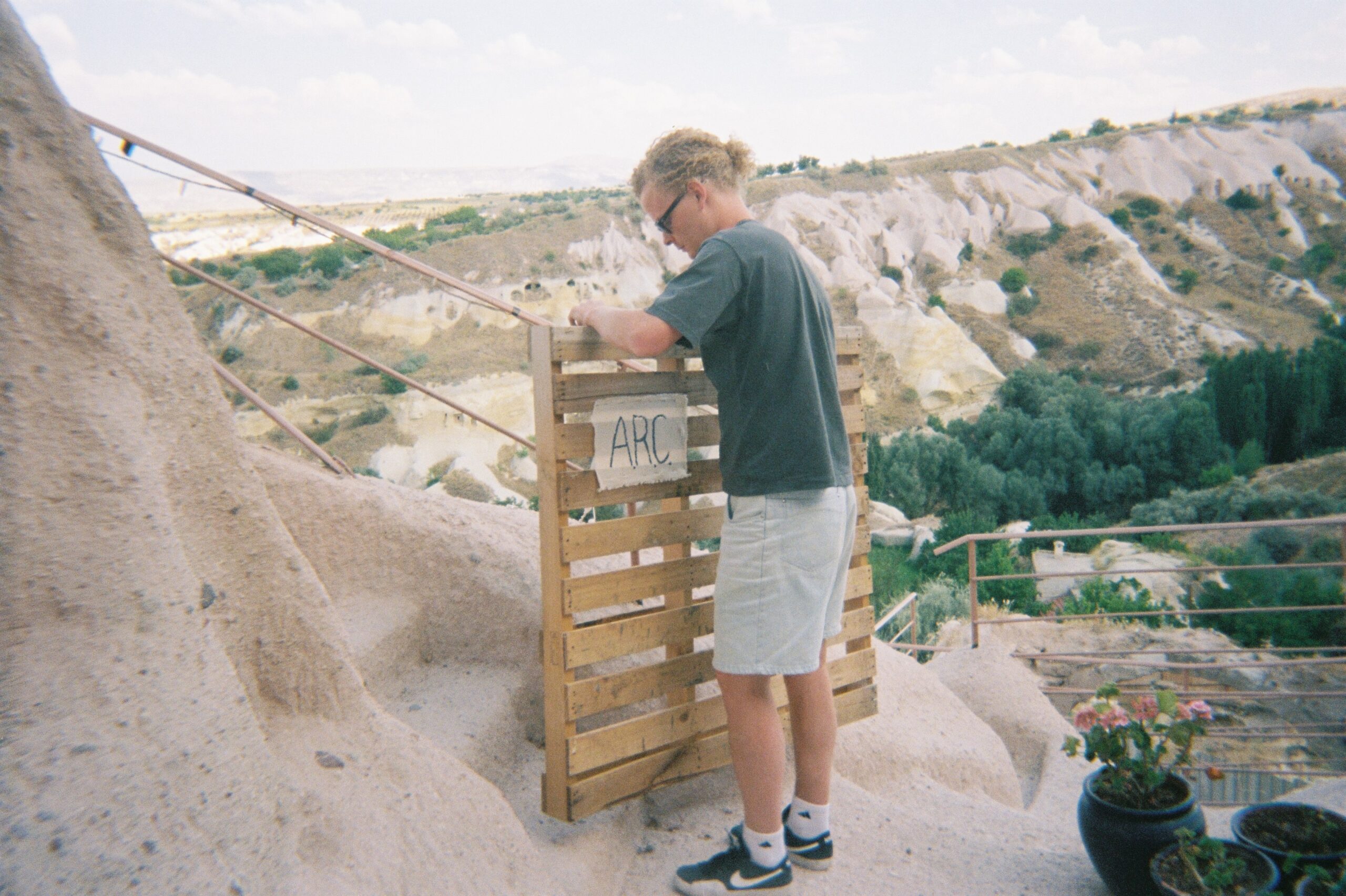 About A.R.C.:
A.R.C., A Residence of Creation, stems its name from our ambition to provide a nest to all creative spirits and thus not limiting it to an "Artist" residency.
We want to provide a nest to all creative spirits as a Creative Residence. Whether you are a sculptor, a carpenter, painter, photographer, writer, poet, musician or a chef …
This specific Creative-in-Residence Program of A.R.C., a platform for production and reflection on contemporary artistic practices, is aiming to open up the opportunity to function as a host of creative productiveness throughout the world and help in distributing the creative process throughout Turkey by providing alternative spaces to cities …
Taking its roots from the creative energy of Cappadocia, a founding principle of A.R.C. is to add value to Cappadocia. Thus, we prioritize giving back to the local community and the greater region. We expect a similar approach from our residents, so in your application, please prioritize how you/your project resonates with Cappadocia for your creative process as well as how you will contribute to the local community and the region.
By hosting local and international artists for a certain time in Cappadocia, the region as well as the artists will profit from interchanging perspectives and influences within the surrounding and its people. Showing the artworks emerging from these residency programs for some time in Cappadocia as well as in the Ambidexter Gallery in Istanbul means spreading the name of the creative to an international audience. It creates support and interest in national cultural exchange and cooperation between cities and regions.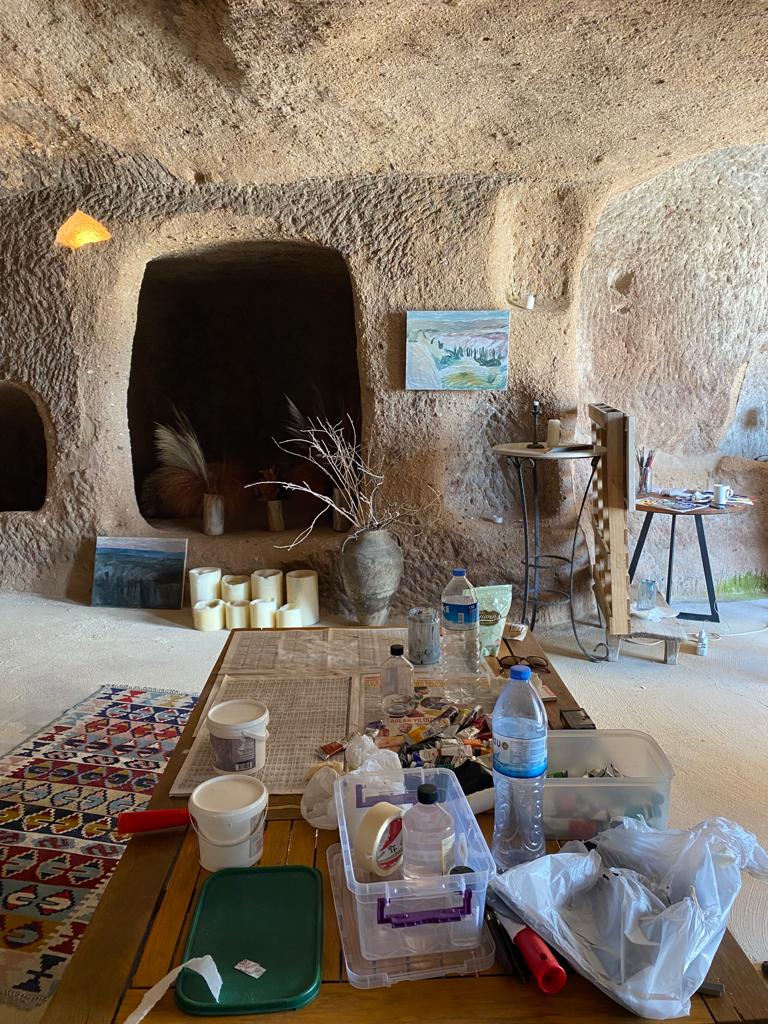 About the Residency Program:
A.R.C. has collaborated with four different artists in the course of two different residencies. Our first-ever residency program took place in the summer of 2022. Artists Defne Cemal and Zach Hodges spent two weeks working on their art while exploring the area, and our third resident was Pınar Kayar who stayed for four weeks in the fall of 2022. Mesut Ozturk has started his residency of 3 weeks in late March 2023. An exhibition with the first four artists of the residency will take place at Ambidexter on 4th of May.
The long-term Residency Program of A.R.C. to create in the lodge will continue with an Open Call. Details of the participants as well as a selection of works that were produced on site will be available in online and searched in a digital collection.
Details:
The artists will be provided with accommodation and board, apart from this with material and transportation costs. Resident's as well as a selection of works, that were produced on sight could be available in an online shop and searched in a digital collection. There is potential to create a special line / works for the shop located at Taskonaklar Hotel as an exclusive selection.
for more information you can e-mail [email protected]