A Residency Project in Cappadocia
The overall main idea of A.R.C. is to connect creative souls to its surrounding and social environment to enable creativity spontaneously influenced by being subject to Cappadocia. The region as well as the residents will profit from the interchanging perspectives of the surroundings and its people.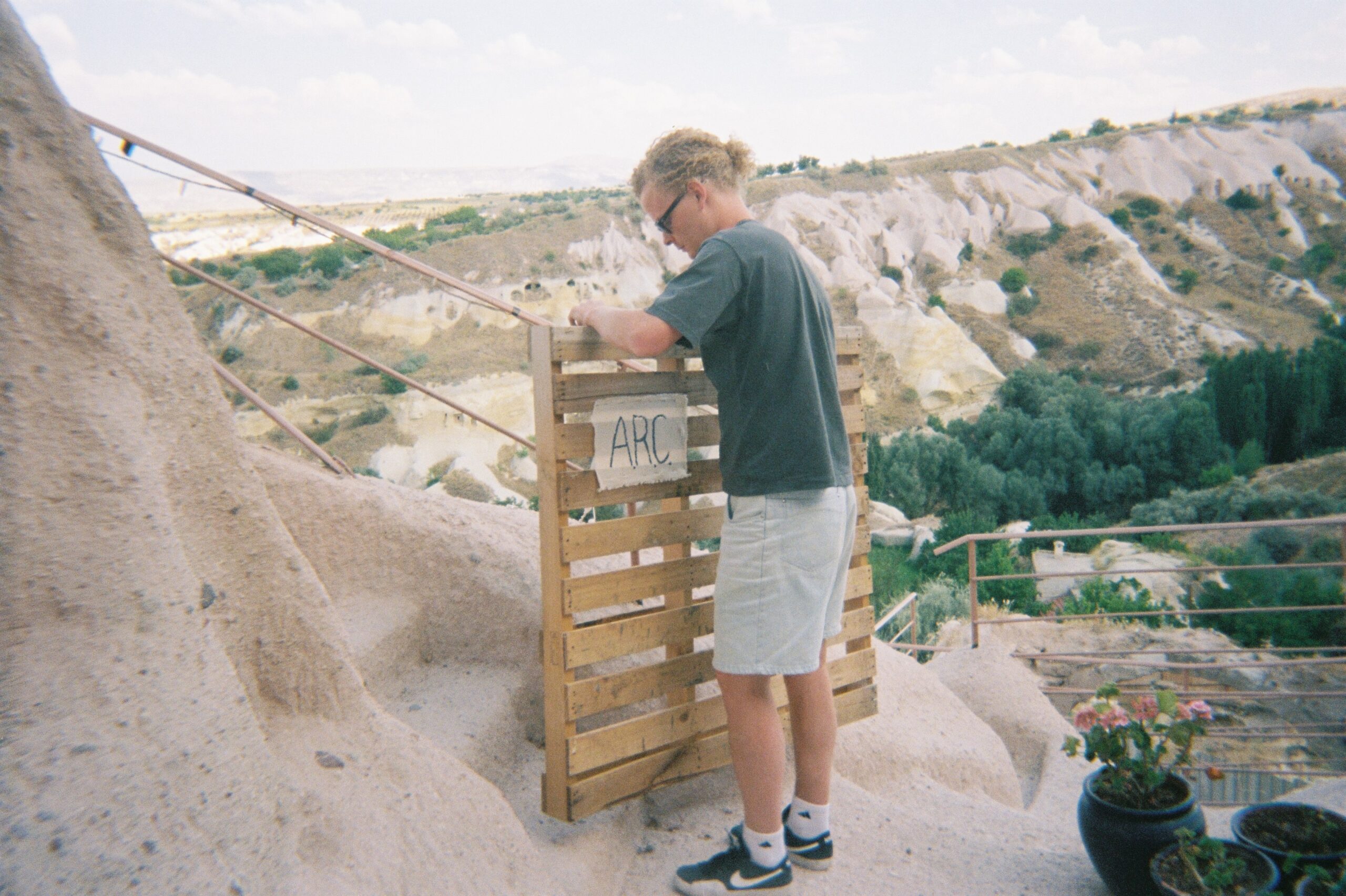 About A.R.C.:
A.R.C., A Residence of Creation, stems its name from our ambition to provide a nest to all creative spirits and thus not limiting it to an "Artist" residency.
This Creative-in-Residence Program of Taşkonaklar is aiming to open up the opportunity to function as a host of creative productiveness throughout the country and help in distributing the creative process throughout Turkey by providing alternative spaces to cities.
Whether you are a sculptor, a carpenter, ceramic artist, painter, poet, musician, chef or a shaman…
As long as you want to be inspired by these magical lands and give back to its community, you are welcomed.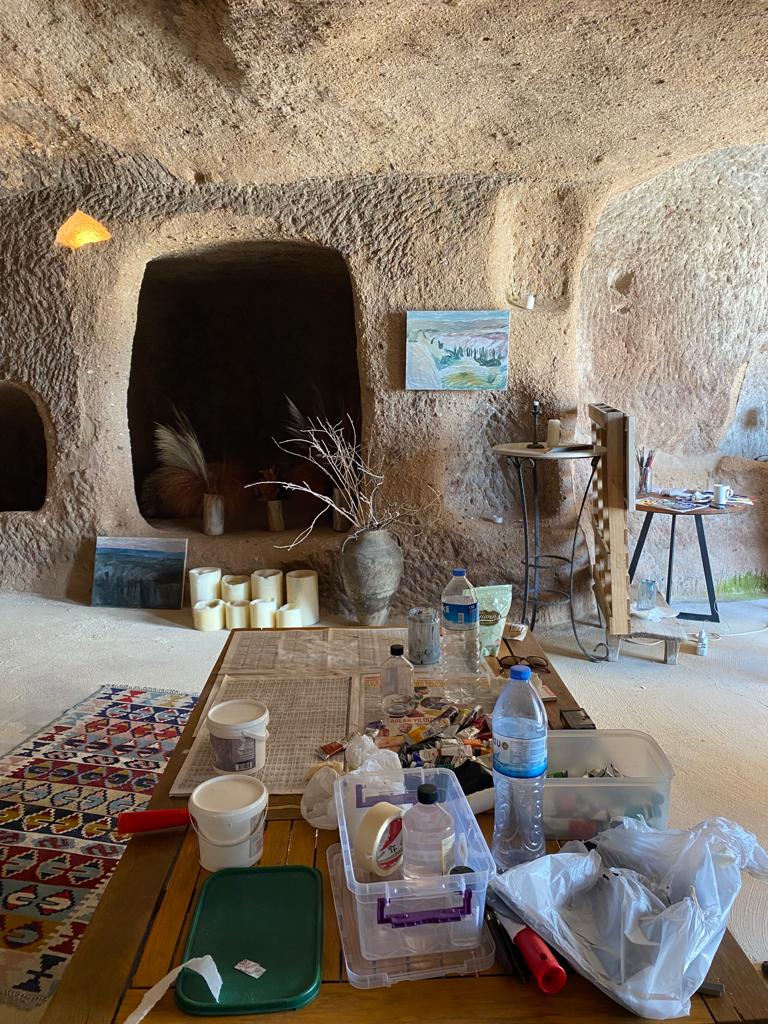 About the Residency Program:
First residency in 2022 has started with the following scenario:
A.R.C. is hosting a total of three artists, one artist per month for two to three weeks each. This first edition of the residency concludes with a group show at Taşkonaklar Hotel in Cappadocia.
In December, the works of the three artists that were produced during the Residency will be on display as a concluding group show at the Ambidexter Gallery in Istanbul
The long-term Residency Program of A.R.C. to create in the lodge would require an Open Call situation and within that a jury. Details of the participants as well as a selection of works that were produced on site will be available in online and searched in a digital collection.
Details:
The artists will be provided with accommodation and board, apart from this with material and transportation costs. Resident's as well as a selection of works, that were produced on sight could be available in an online shop and searched in a digital collection. There is potential to create a special line / works for the shop located at Taskonaklar Hotel as an exclusive selection.
for more information you can e-mail [email protected]